North & Central Texas & Texas Panhandle Weather Page
Check below for everything about the weather for North & Central Texas & the Texas Panhandle, including surface weather maps, satellite images, radar images, forecasts, predictions, and more! All images, forecasts, and documents are courtesy of their respective publishers.
---
Texas Weather Advisories
Click on a point below for additional forecast information.
Area Forecast Discussion
Weather Forecast
Point Forecast Matrices
Hourly Weather Roundup
---
Webcam Links
News Media Links
Texas Television Stations
Texas Radio Stations
---
Current Hemispheric 500 Millibar & Surface Analysis:
---
Current Surface Weather Map
---
Current Surface Weather Plot
---
Current Surface Weather Analysis
---
Current Mesoscale Analysis:
---
2 Hour Sea Level Pressure Change Chart:
---
Current 925 Millibar Upper Air Chart:
Current 850 Millibar Upper Air Chart: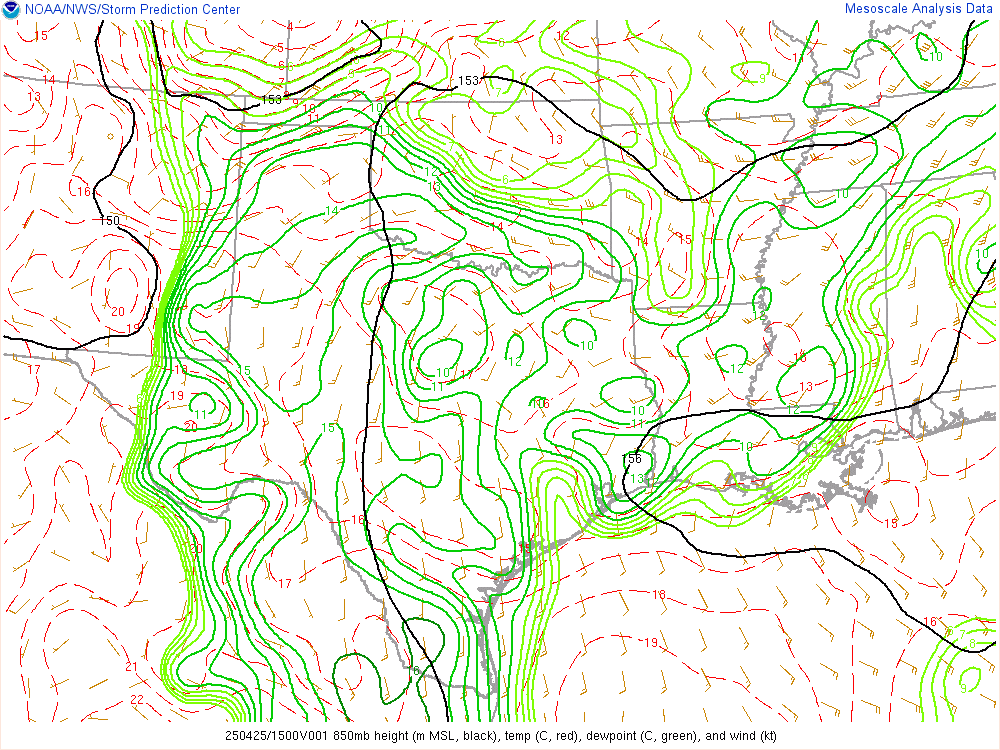 Current 700 Millibar Upper Air Chart: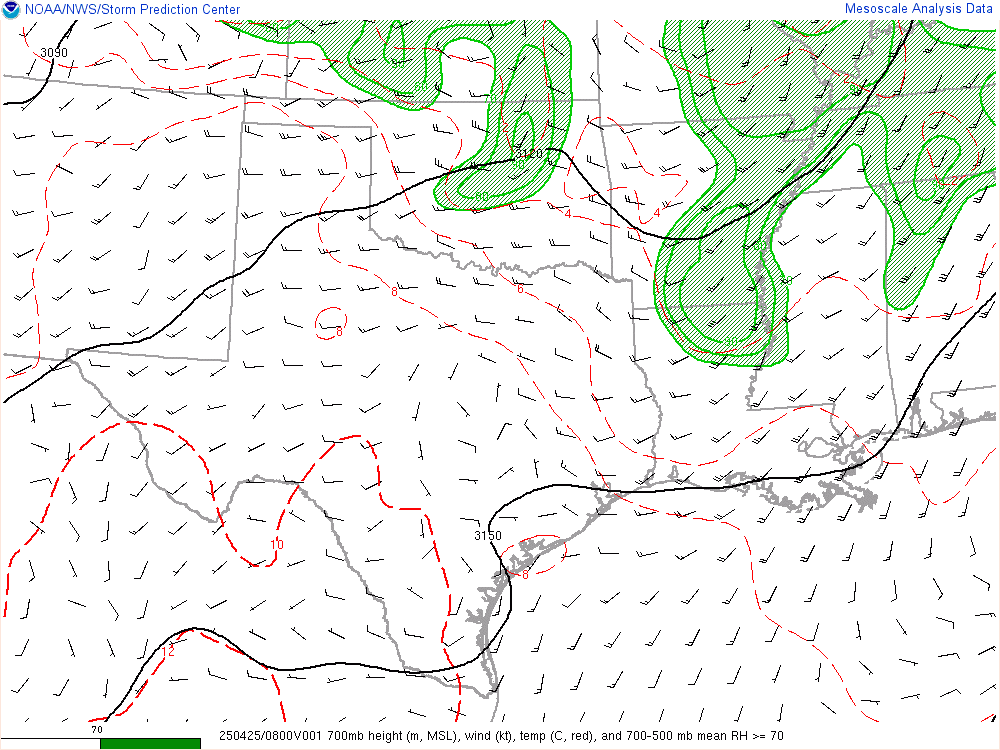 Current 500 Millibar Upper Air Chart:
Current 300 Millibar Upper Air Chart: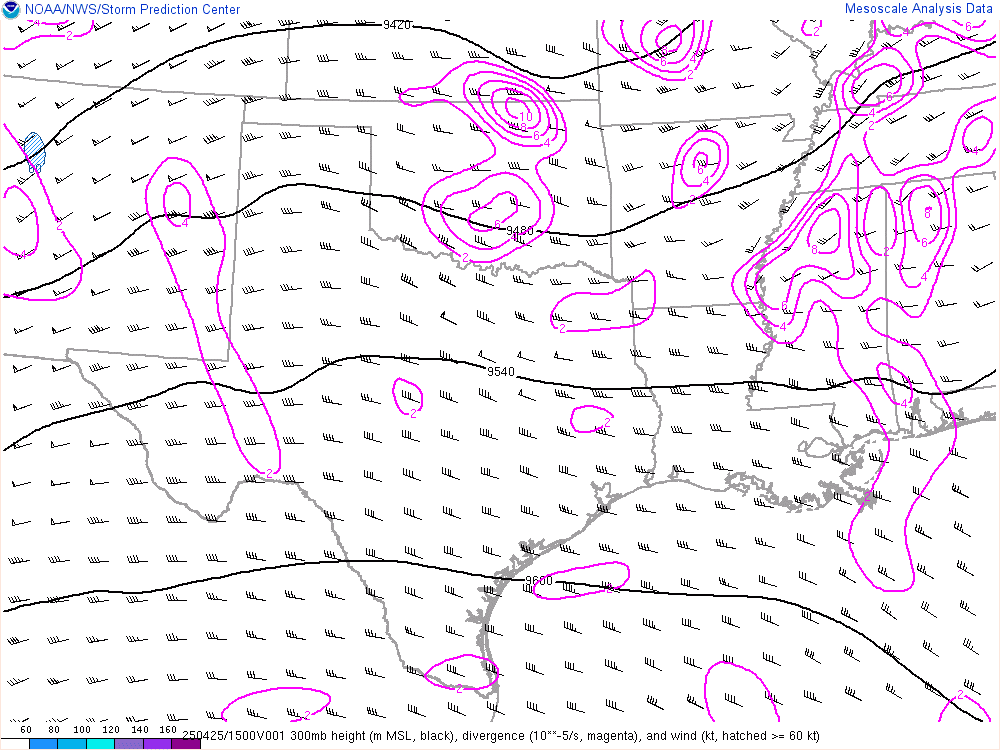 500 mb Upper Air Chart Overlayed On Water Vapor Satellite Image: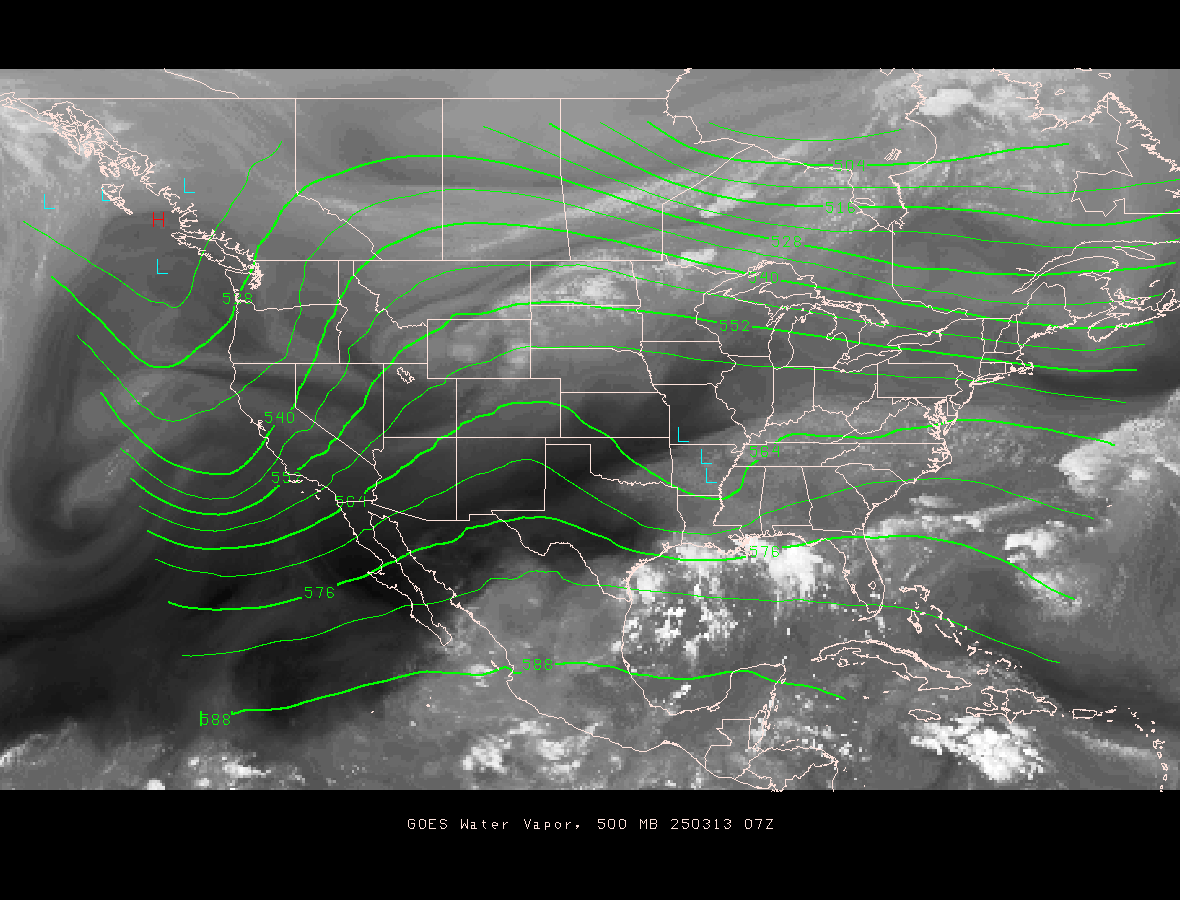 Current Surface Theta-E Chart: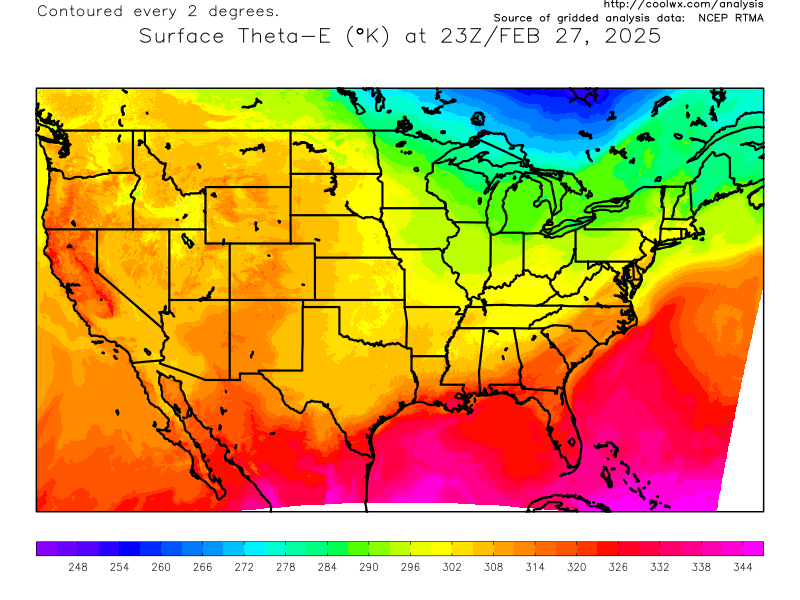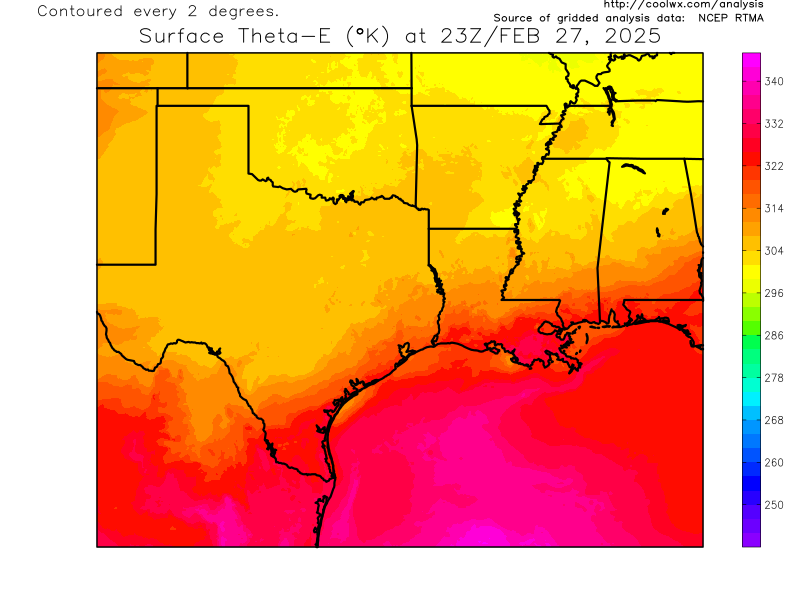 ---
Current CAPE Analysis:
---
Current Storm Relative Helicity/Storm Motion Analysis:
---
Current Upper Air Sounding: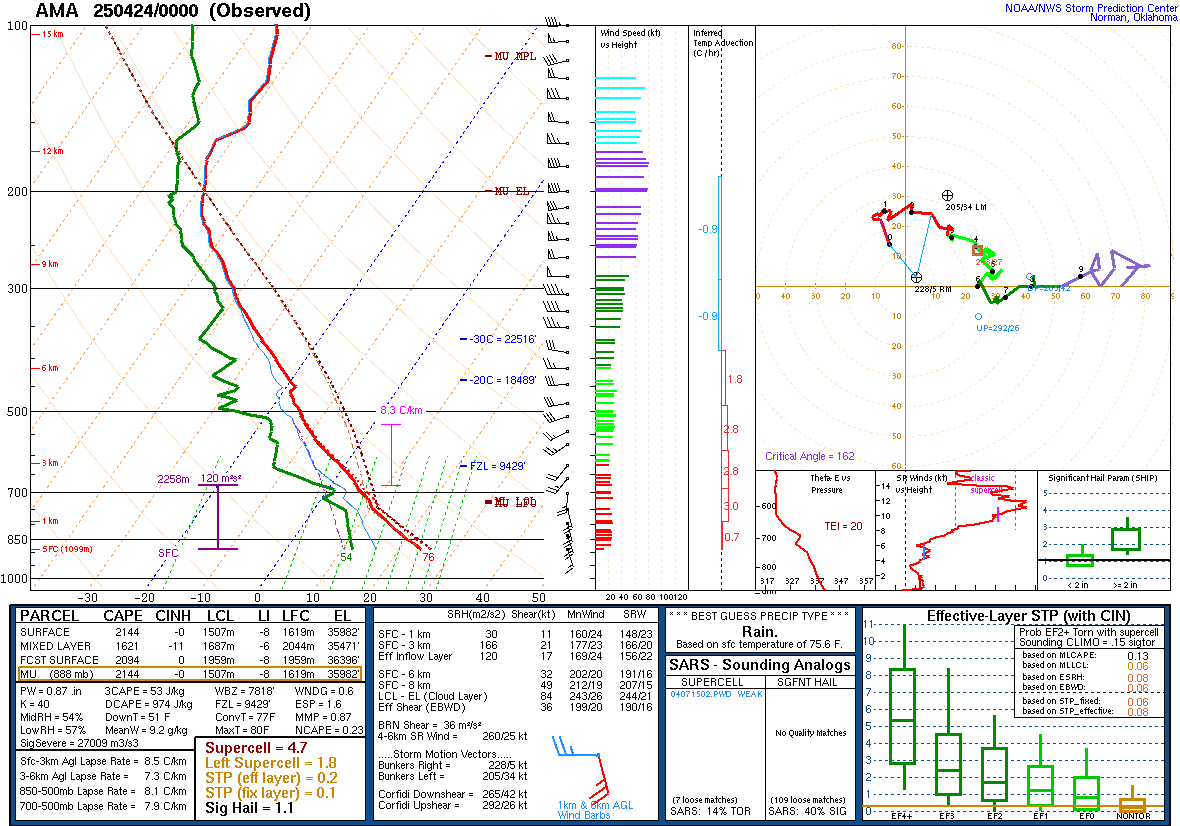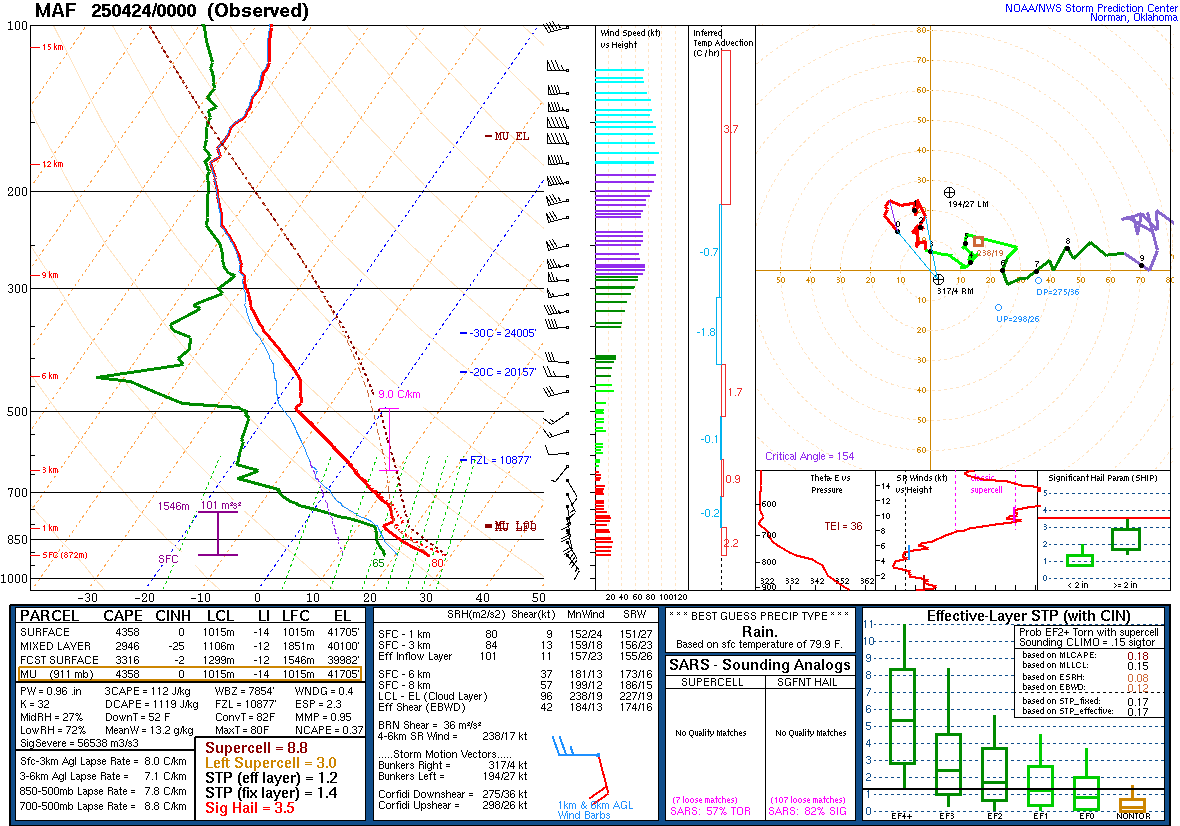 ---
Current Infrared Satellite Image:
---
Current Visible Satellite Image:
---
Current Water Vapor Satellite Image:
---
Current US Infrared Satellite Image:
---
Current US Visible Satellite Image:
---
Current US Water Vapor Satellite Image:
---
Current Individual Radar Sites
Amarillo, TX
Lubbock, TX
Midland, TX
Dyess, TX
Dallas-Fort Worth, TX
Central Texas
San Angelo, TX
San Antonio, TX
Current Regional Radar Composite:
---
Today's Severe Weather Outlook:
Categorical Outlook:
Tornado Probability Outlook:
Severe Wind Probability Outlook: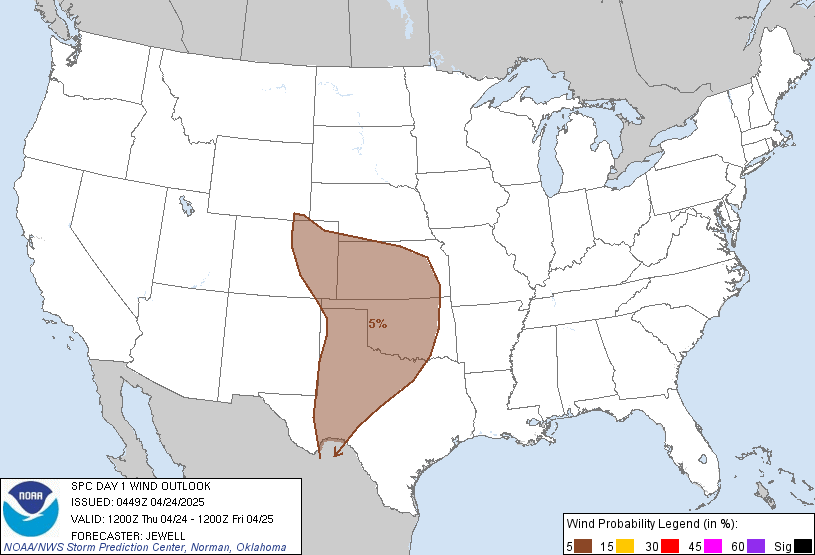 Large Hail Probability Outlook:
---
Tomorrow's Severe Weather Outlook:
Categorical Outlook:
Probabilistic Outlook:
---
Day Three's Severe Weather Outlook:
Categorical Outlook: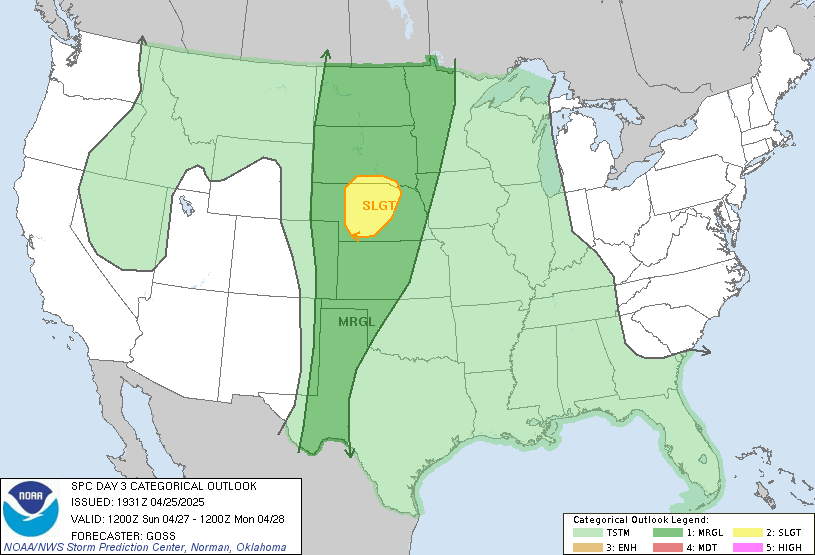 Probabilistic Outlook: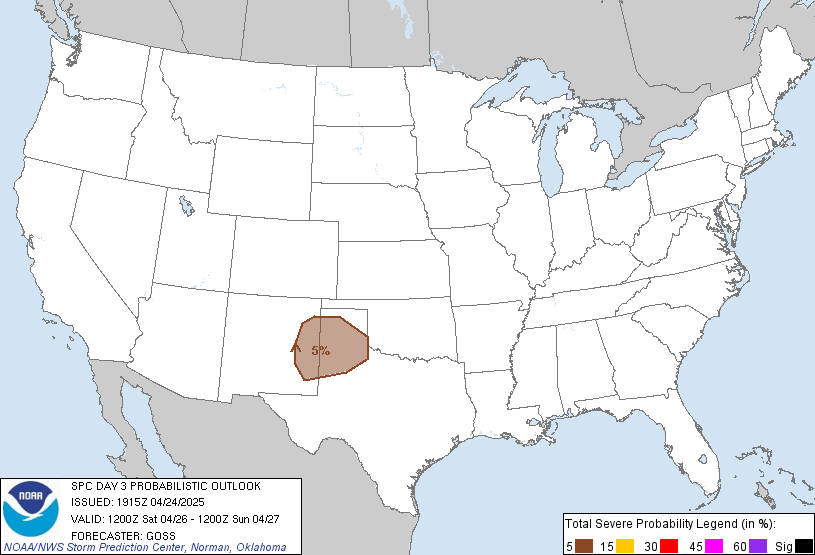 ---
Day Four To Eight Severe Weather Outlook:
---
Other Severe Weather Products:
Current Severe Thunderstorm/Tornado Watches:
---
Current Mesoscale Discussions: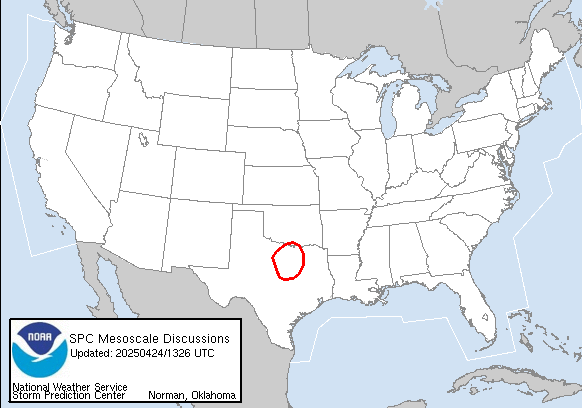 ---
Storm Reports:
Today's Storm Reports: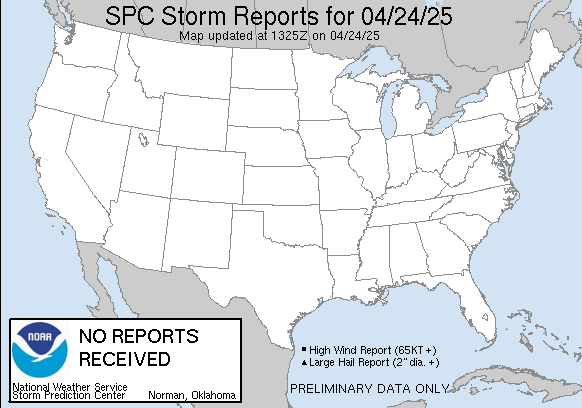 Yesterday's Storm Reports:
---
Latest Quantitative Precipitation Forecast:
Day 1 Precipitation Forecast: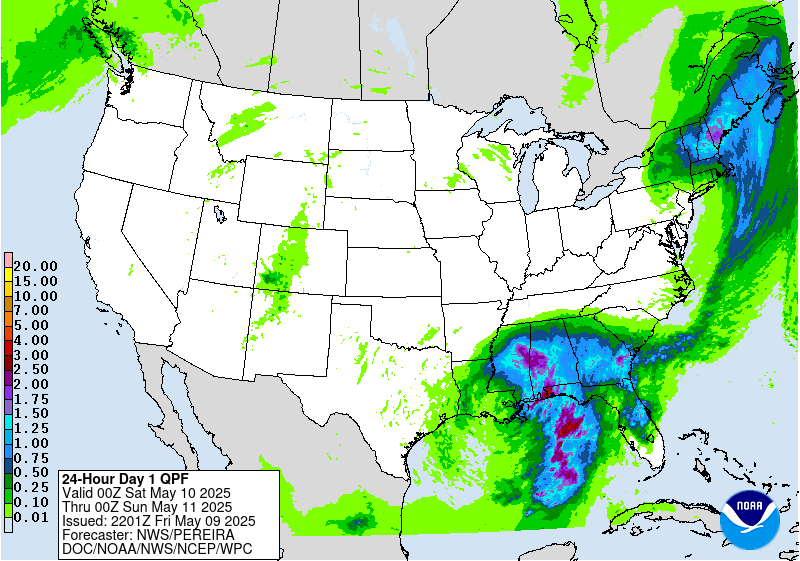 Day 2 Precipitation Forecast: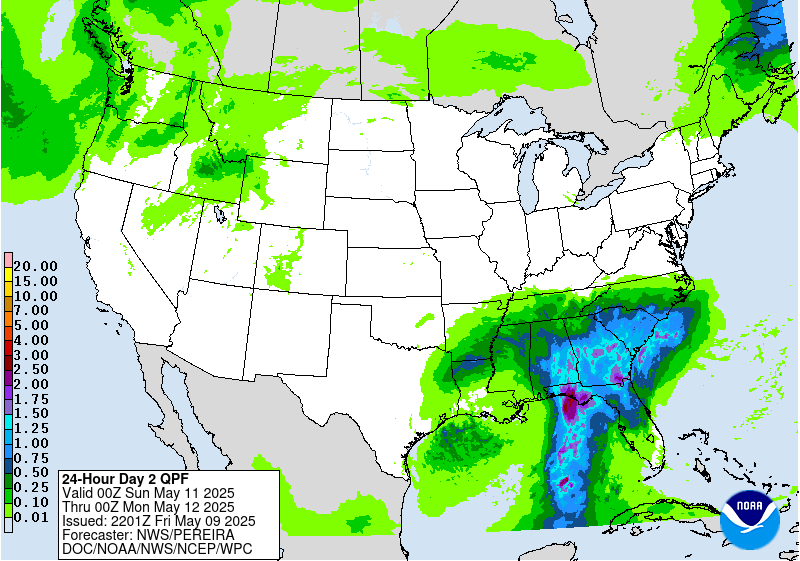 Day 3 Precipitation Forecast: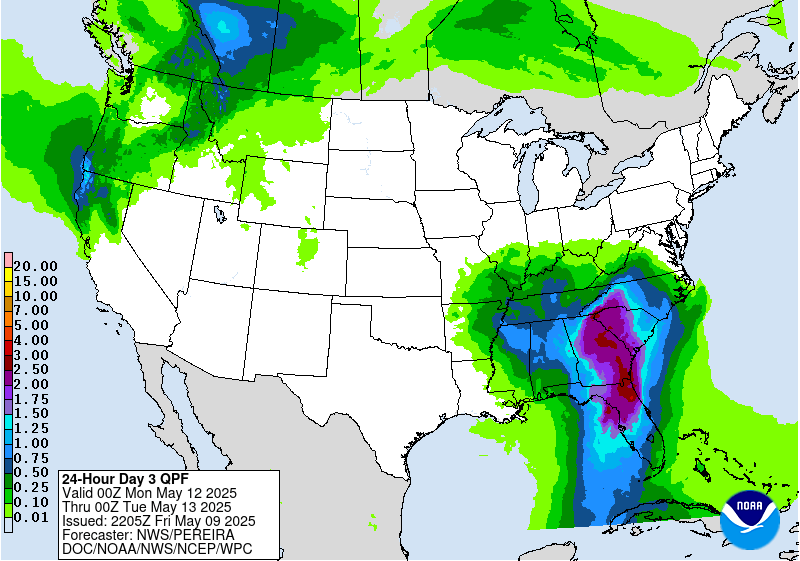 3 Day Precipitation Totals:
Days 4 and 5 Precipitation Forecast:
5 Day Precipitation Totals:
Days 6 and 7 Precipitation Forecast: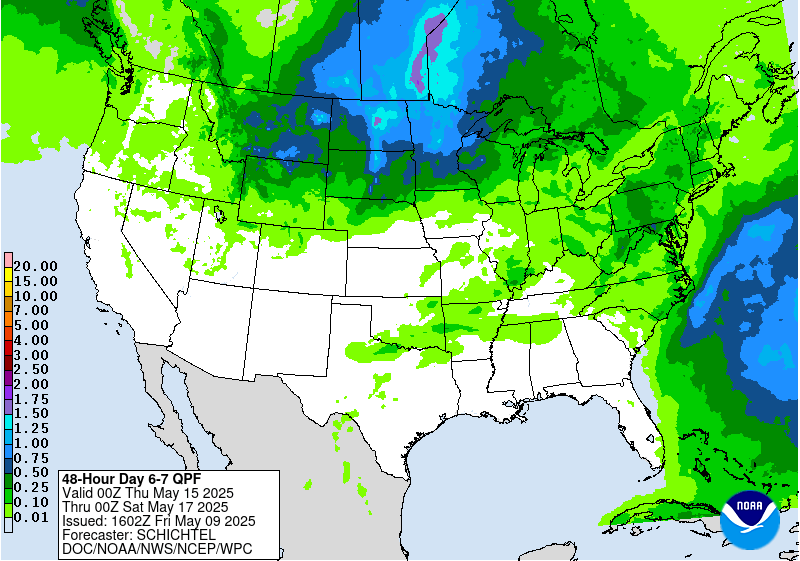 7 Day Precipitation Totals:
---
Heavy Snowfall Discussion:
Day 1 Winter Weather Composite Forecast: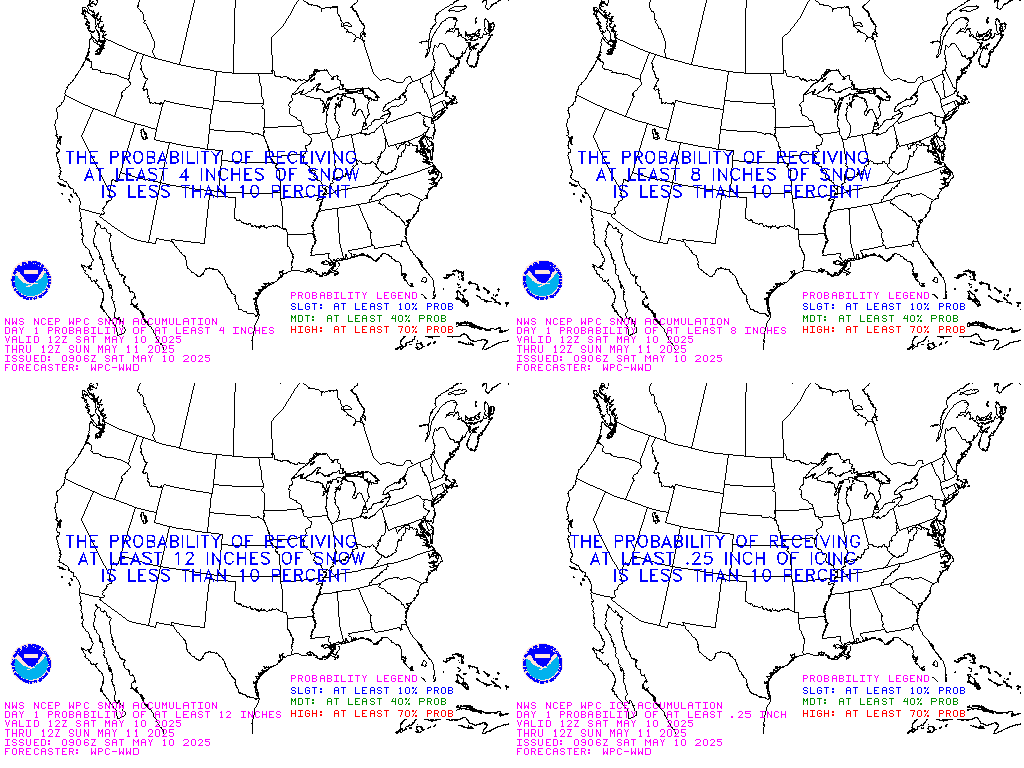 Day 2 Winter Weather Composite Forecast: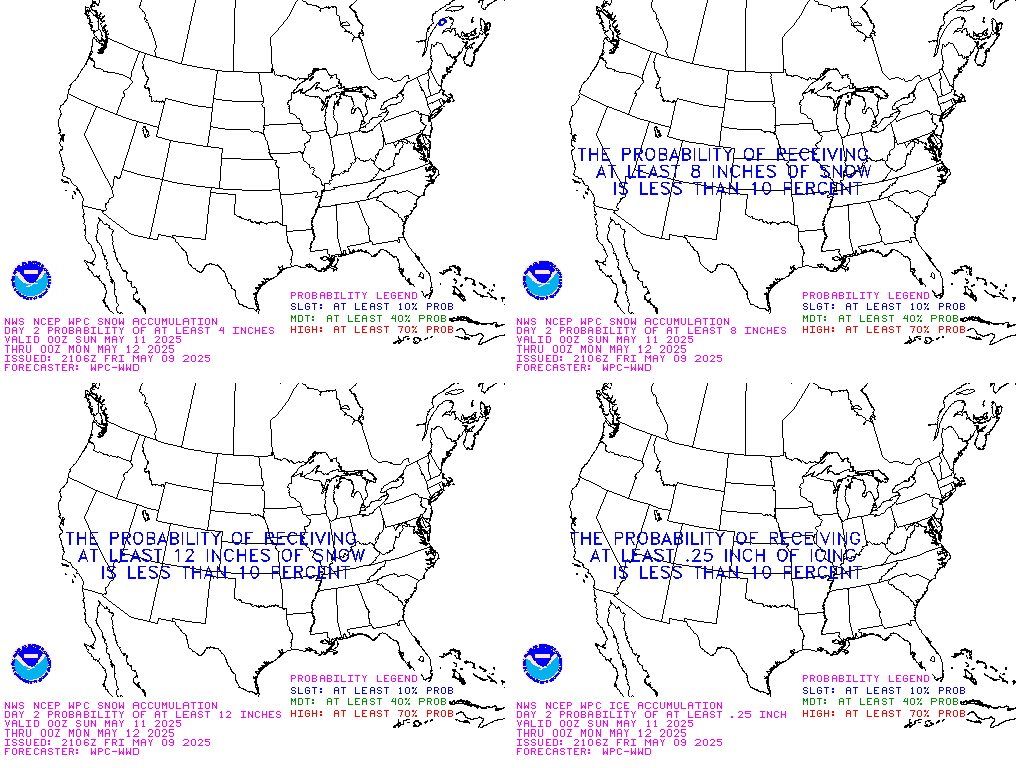 Day 3 Winter Weather Composite Forecast: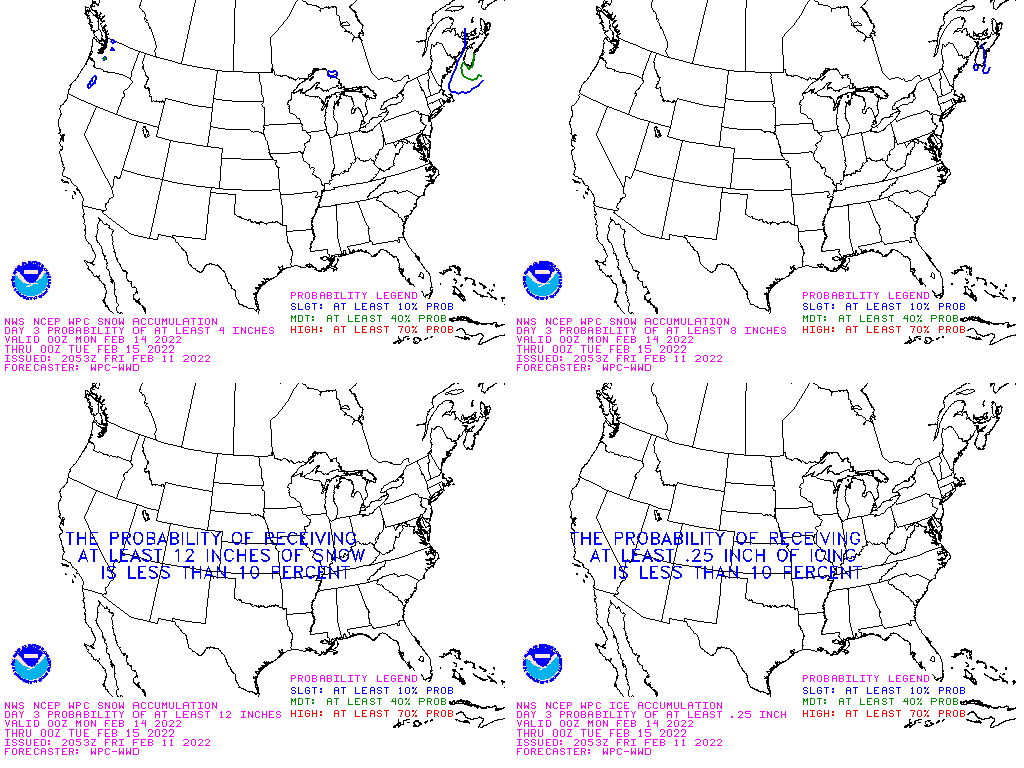 ---
Short Range Forecast Discussion:
6 Hour Forecasted Surface Weather Map: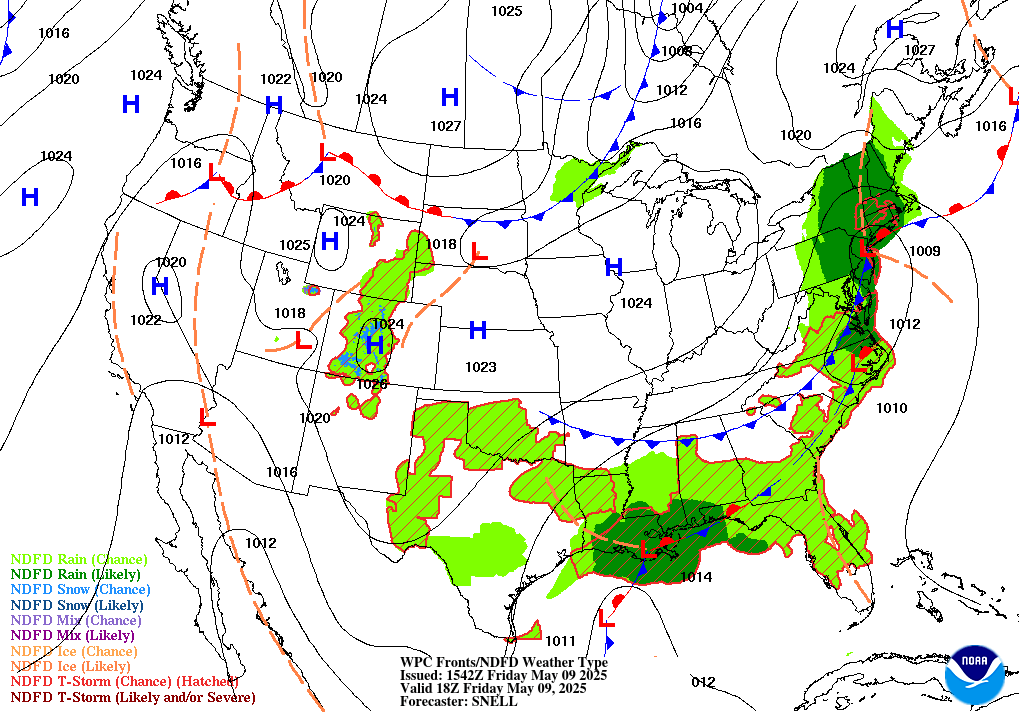 12 Hour Forecasted Surface Weather Map:
18 Hour Forecasted Surface Weather Map: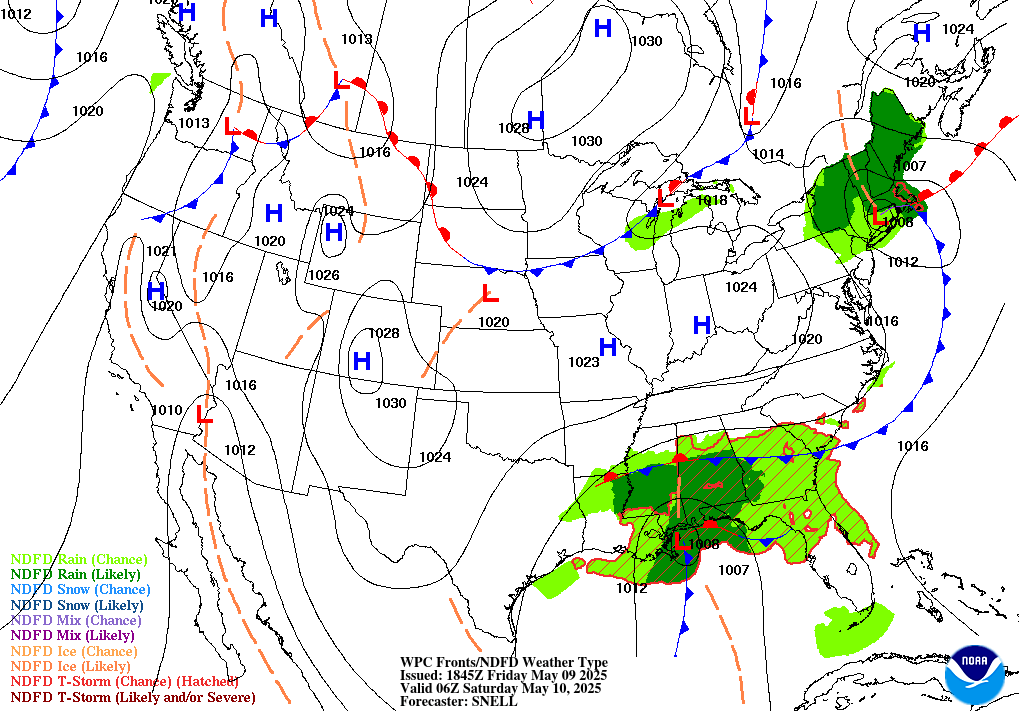 24 Hour Forecasted Surface Weather Map: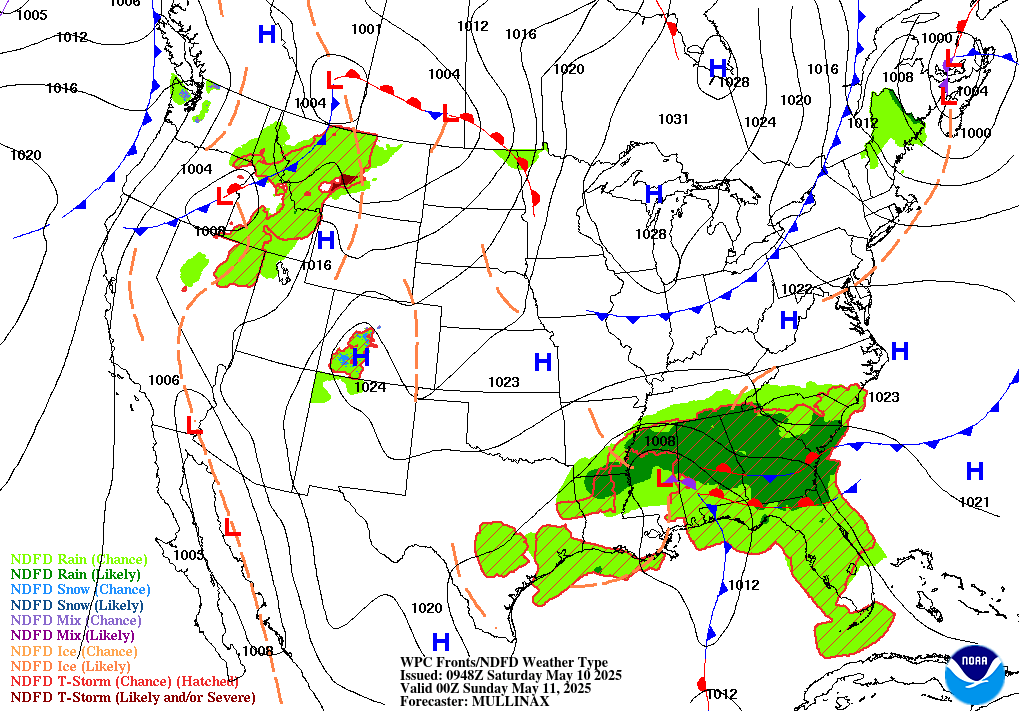 30 Hour Forecasted Surface Weather Map: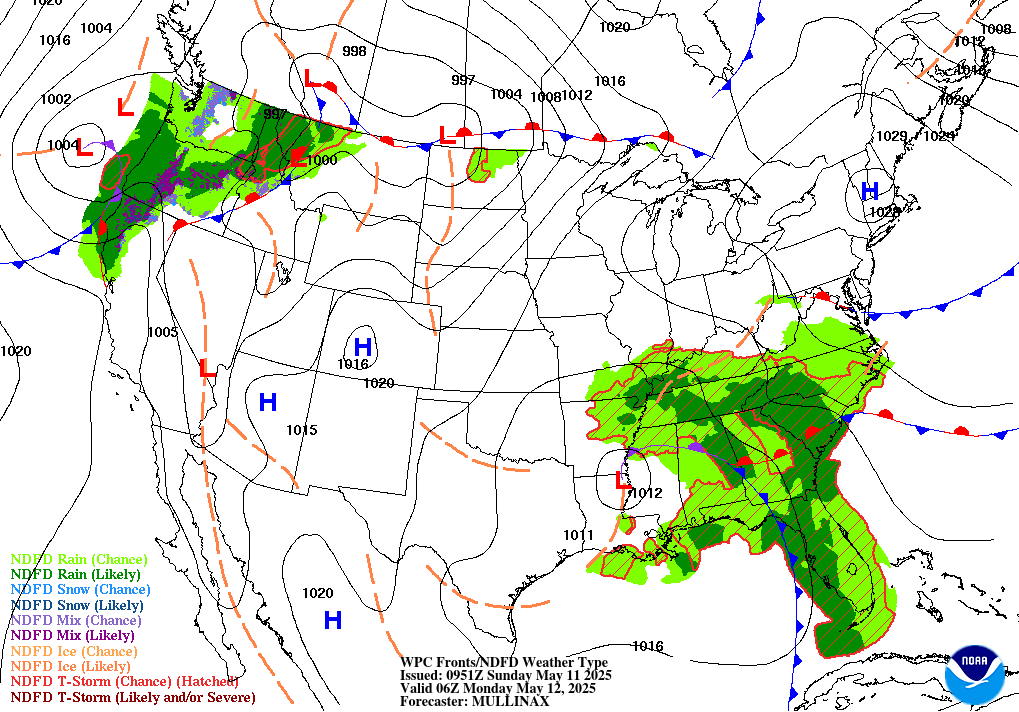 36 Hour Forecasted Surface Weather Map: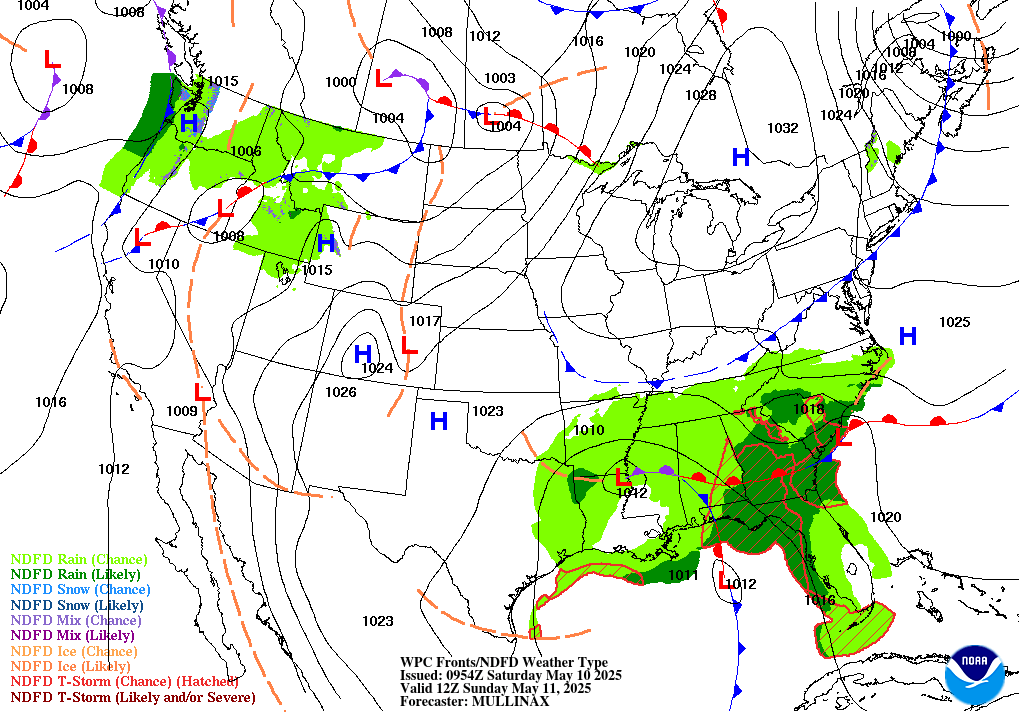 48 Hour Forecasted Surface Weather Map: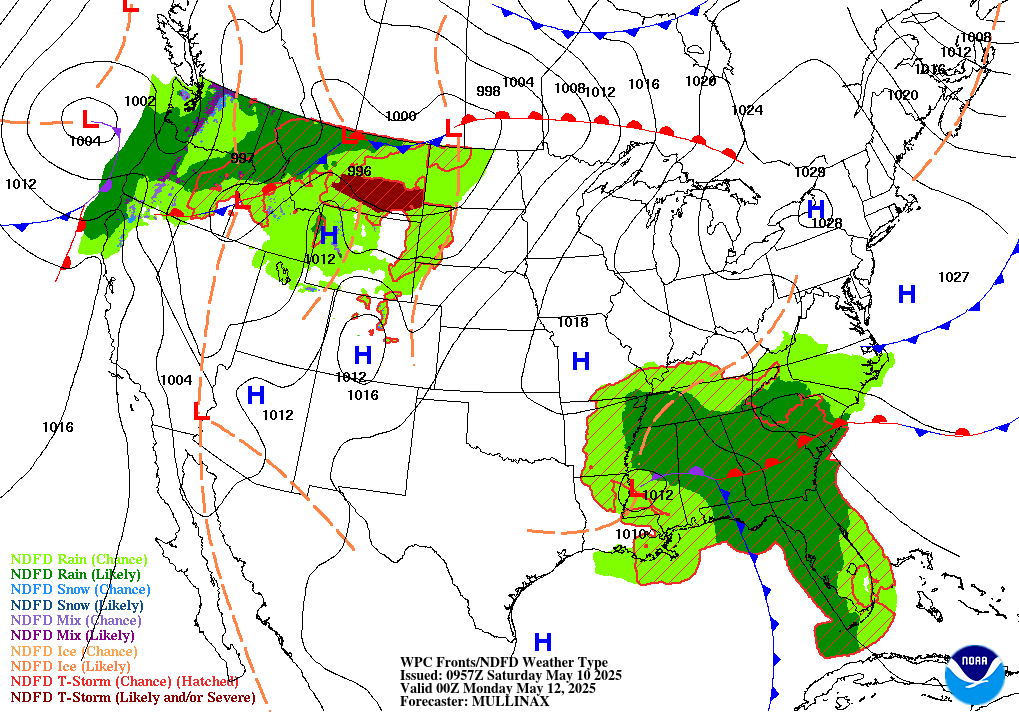 60 Hour Forecasted Surface Weather Map: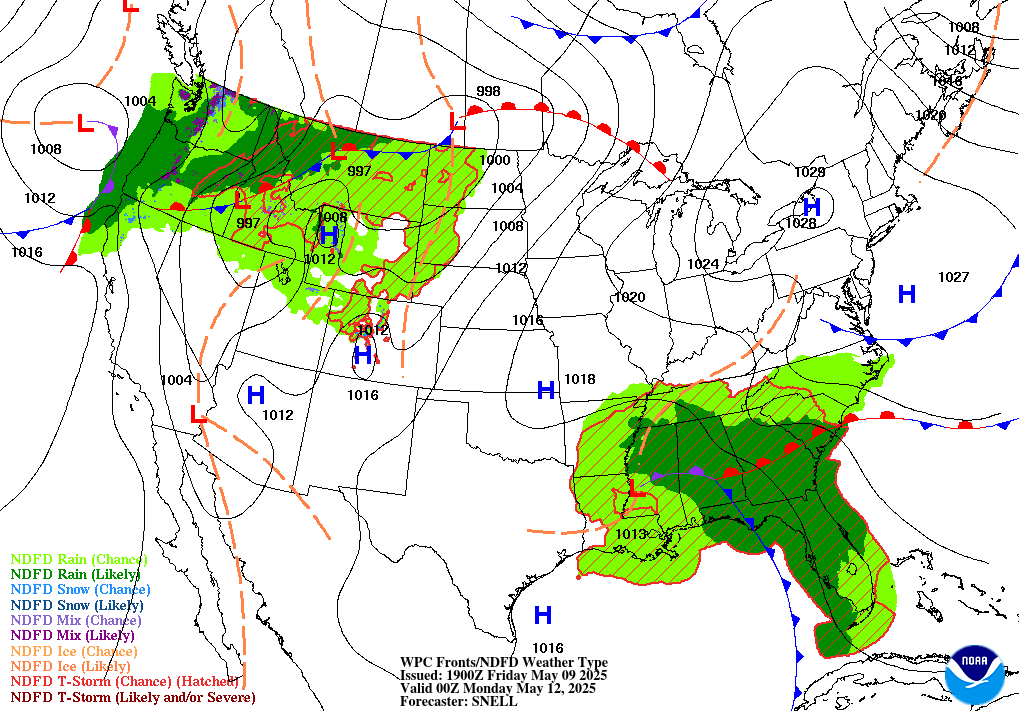 ---
Extended Forecast Discussion:
Day 3 to Day 7 Forecast Surface Weather Map: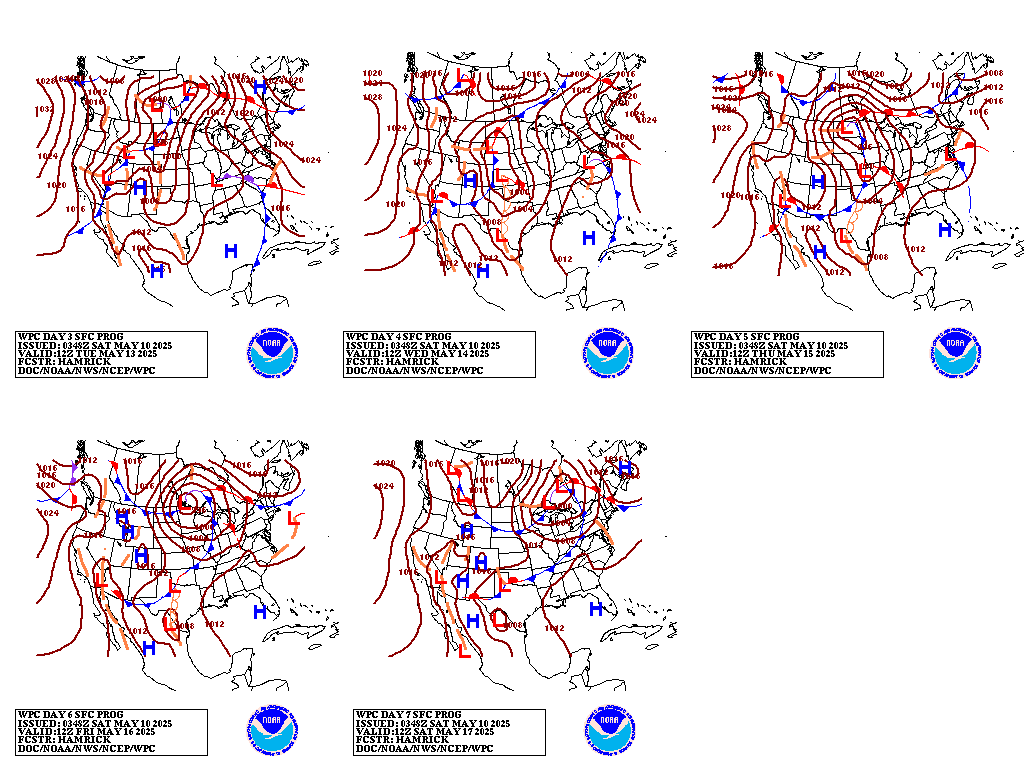 ---